Speech & Language Therapy
Speech & Language Therapy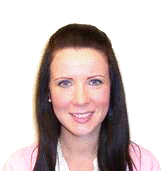 Denise
Elaine
Stacey
Fionnuala
Joanne
Mairead
Stacey
The Speech and Language Therapy Team in the School currently comprises two Speech and Language Therapists and two Technical Instructors(Assistants).
The Speech and Language Therapists will collaborate with Staff and Parents to assess and plan intervention as appropriate. Each child's needs are considered on an individual basis and a plan is agreed on how SLT's targets can be integrated into the child's daily life activities in school and at home. Help may be given on an individual basis or in small groups and may vary according to the changing needs of the child. Therapy is delivered on the basis of ongoing assessment and review of progress as measured against targets set.
The Speech and Language Therapy team aim to help with:
Increasing a child's understanding of speech;
Increasing a child's ability to speak in words and sentences;
Increasing general communication skills which may include the use of the Makaton Language Programme using signs, symbols and speech;
Training in the use of the Makaton Language Programme for Staff and Parents;
Assessment and advice for specific children with a swallowing difficulty.
May'16 "Communicating with your child" workshop was held for the parents of nursery children to provide advice and strategies to make the most of communication with your child.
Working in partnership with parents is very important as functional communication is the desired outcome of our service for your child.
Knockavoe School 10 Melmount Gardens, Strabane BT82 9EB | Phone:028 7188 3319

WEBSITE BY: SCHOOLWEBDESIGN.NET | Login