FAST group enjoy first event since COVID-19...Dance Aerobics!
6th May 2022
Our FAST (Families and School Together) group had their first ever event since COVID-19 restrictions began. Lots of laughs and good craic was had by all involved. What a great way to keep fit! Thank you to Shauna who facilitated the Dance Aerobics class.
The class is being held over the next 4 weeks (see poster below for details). Feel free to come along and join in!
NEW MEMBERS WELCOME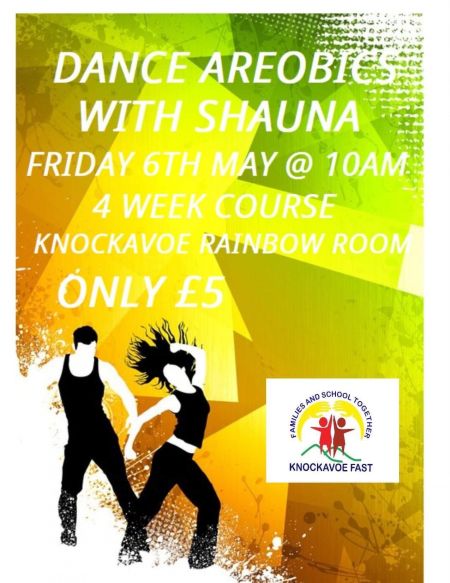 Knockavoe School 10 Melmount Gardens, Strabane BT82 9EB | Phone:028 7188 3319

WEBSITE BY: SCHOOLWEBDESIGN.NET | Login