FAST (Families and Schools Together)
FAST (Families and Schools Together)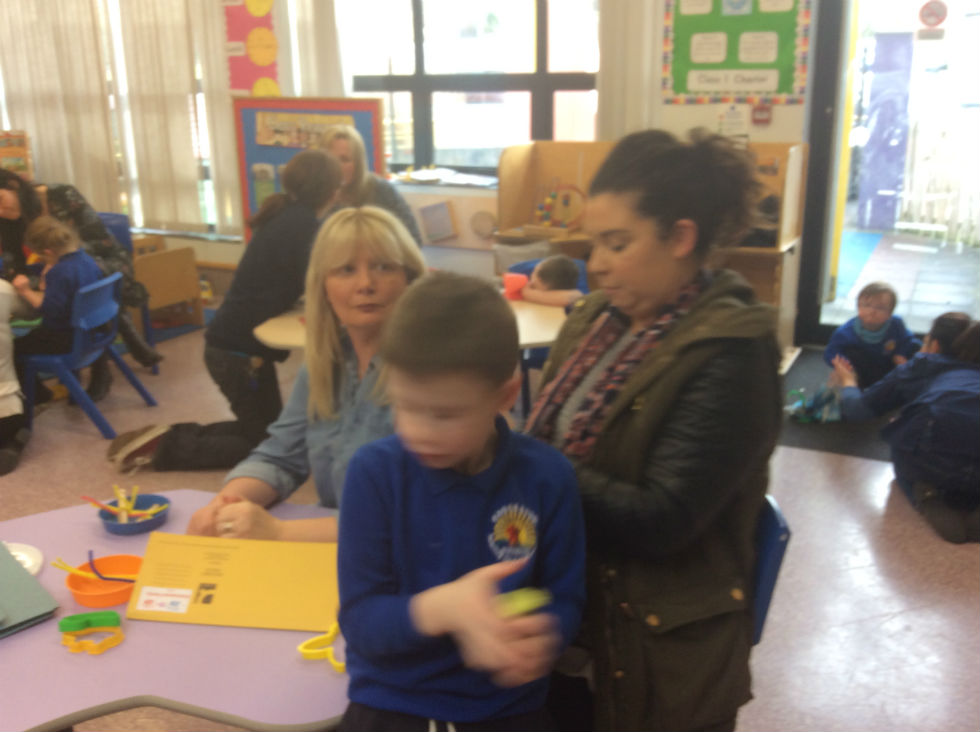 Following on from two very successful families and schools together programmes (FAST), it became apparent there was need for a parent support group within the school. A drop-in parent support group has now been established. The group meets in the school every Friday morning 10.30am- 12.30pm. They provide a variety of activities for parents such as personal development, looking after personal mental health, arts projects and cooking classes. It is planned to begin a programme building garden furniture in the new term! The group is made up of parents who have children in school or parents with children hoping to join school in the near future.
The drop-in sessions are relaxed and place no pressure on anyone to participate- just come along, have a cup of tea and a chat! As parents who share a common bond, we can offer practical help and advice on many issues that you may face, including benefits or support you may be entitled to.
If you are interested in joining our group please contact Julie Devine on 07994594491 or Hayley Devine on 07594389744.
Knockavoe School 10 Melmount Gardens, Strabane BT82 9EB | Phone:028 7188 3319

WEBSITE BY: SCHOOLWEBDESIGN.NET | Login