Careers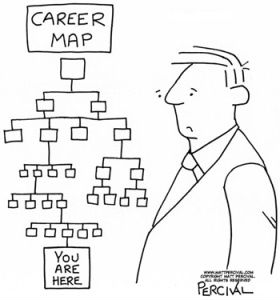 Pupils in Year 11 and Year 12 and FE avail of careers guidance and information on a daily basis. The pupils in these classes are working towards accreditation in many subjects:
Essential skills Literacy (Entry level and Level 1)
Essential skills Numeracy (Entry level and Level 1)
Essential Skills ICT (Level 1)
Occupational Studies (Entry level and Level 1+2)
Independent Travel Training
ASDAN PSD
Life Skills Challenges
GCSE Art
A Level Art
Princes' Trust Personal Development and Employability Skills
GCSE Art & Design
The courses are tailored on a yearly basis to suit the needs/interests of each year group. In the past we have completed City & Guilds Basic Construction Skills, Hospitality & Catering, GCSE and AS Level Moving Images, Animation, Digital DJ., BHS Working with Horses, Hairdressing and Beauty, customer service.We have worked with many groups in the local community to offer accredited courses funded by our participation in the Derg Mourne Learning Community (DMLC) as part of the Entitlement Framework (EF). At Knockavoe we have always worked towards delivering a broad balanced and relevant curriculum for our pupils.
We appreciate that a one size fits all approach is not going to work and we try our best to deliver a curriculum that is relevant and has meaning for our pupils. The pupils participate in extra-curricular events such as school shows, Christmas Concerts, Class plays and Assemblies, school football team, school council, school band, Young Enterprise, after schools clubs. All pupils who are able take part in Work Experience from Year 11. This work experience may take the form of a placement within the school community or in a placement sourced by school or family. The work experience can range from one day to one week to one day a week for a longer period of time. We tailor the experiences to suit the needs of the individual.
Placement Providers have included:
Strabane Golf Club
Newtownstewart Golf Club
Fir Trees Hotel
Melvin Hall
Sports Direct
Doherty Motor Vehicles
All pupils are responsible for their work areas and books. Pupils take turns to carry out chores within the classroom and we insist that in this class pupils do as much independent work as possible.
Within the curriculum as a whole we also highlight the Thinking Skills and Personal Capabilities from the Northern Ireland Curriculum. We are teaching our pupils to become independent young adults and develop self care and independent skills which should assist them on leaving school.
As part of the 'Independent Travel Training' course we have been out in the community looking at methods of travel and we have also been able to discuss careers in these fields, we have been to the bus station, the train station, information centre, travel agent and airport.
Knockavoe School 10 Melmount Gardens, Strabane BT82 9EB | Phone:028 7188 3319

WEBSITE BY: SCHOOLWEBDESIGN.NET | Login