Literacy at Home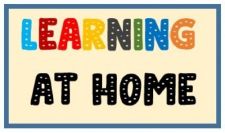 May 2020
While we are staying at home due to Coronavirus we wish to support and advise parents about home learning. This is a challenging and uncertain time for everyone and as a parent your priority is keeping your family safe. However, in order to support you during this period, links to online resources and websites have been added to our Literacy page. You and your child may find these useful for Home Learning. Enjoy and stay safe!
2019/2020 Targets
1) Embed Big Bed Time Read within Nursery & develop foundation book borrowing packs.
2) Develop reading and writing assessment tasks in Key Stage 1-3.
3) Offer Reading/ Phonics information session to parents/guardians.
4) Develop talking and listening activities within Key Stage 3.
5) Develop active Literacy tab on school website.
Scholastic Book Fair December 2019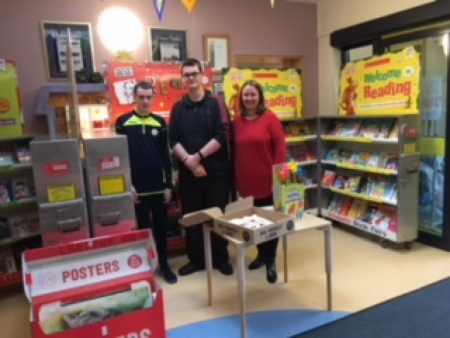 Knockavoe School hosted the Scholastic Book Fair from Monday 9th December – Friday 13th December 2019. A huge thanks to everyone who supported us as we raised an impressive £423. We received 100% commission so we got lots of books for our school library and foundation big bed time read packs.
Teacher Training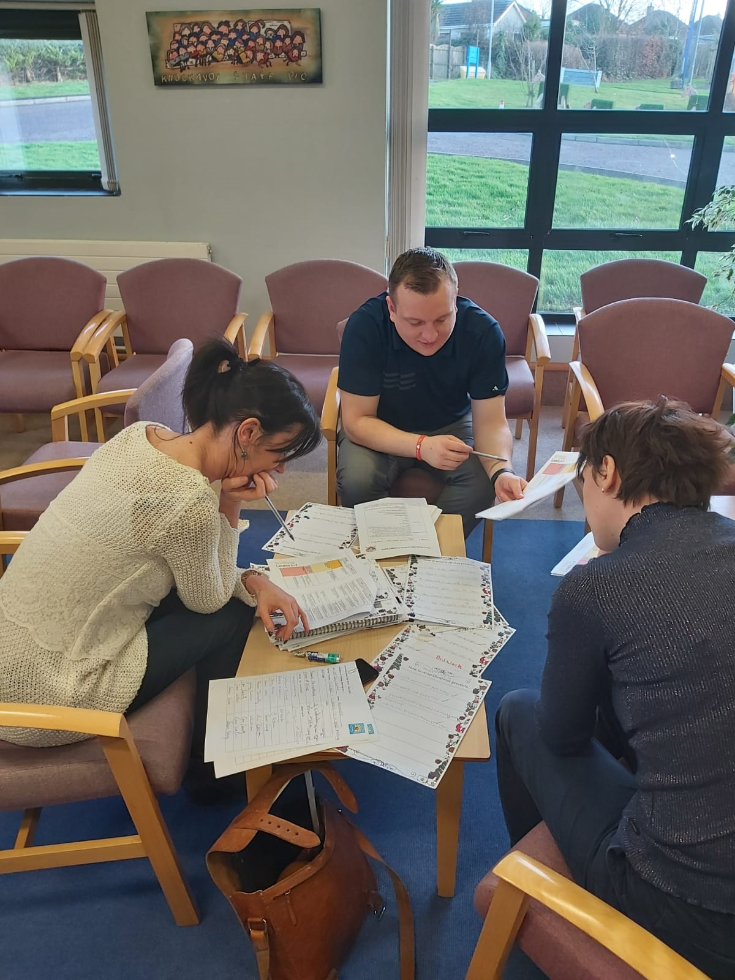 In January 2020 teachers completed internal moderation of pupil's Term 1 writing tasks. Everyone enjoyed seeing the wonderful work our pupils are doing and there was lots of discussion about how we can help pupils progress further.
Literacy: Community Links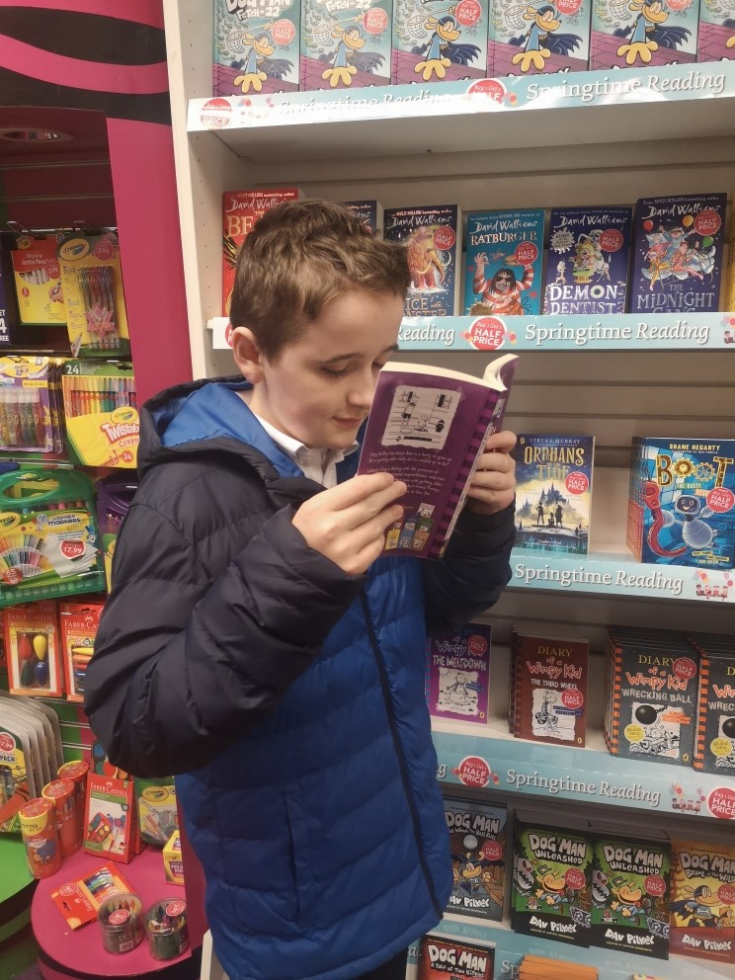 Yr 9/10 celebrated WBD 2020 by visiting Derry Library. They had a great day out reading books and listening to stories. Hopefully they will be regular visitors at our local Libraries.
Language & Literacy Newsletter
Literacy Gallery...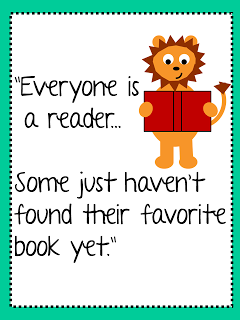 Literacy

Knockavoe offers a Literacy rich learning environment because we believe providing opportunities for the development of Literacy Skills and Communication is paramount to empowering our pupils. Knockavoe uses Count, Read: Succeeds definition of Literacy as the foundation of its teaching:
'The ability to read and use written information and to write appropriately and legibly, taking account of different purposes, contexts, conventions and audiences' (Para 1.7).
Daily exchanges, Planning, Teaching, Assessing, Reporting and Wall Displays are all used to promote Literacy but placed at the centre of these are the needs of our pupils. Literacy provision at Knockavoe is child centred, as individual pupil targets are set, monitored, evaluated and success is celebrated by the whole school community. Pupils are taught according to their ability and not their Key Stage. This ensures our Literacy provision helps all our pupils regardless of their age, ability or interest to progress and to reach for a brighter future.
The Language and Literacy Team has five hard working teachers. Currently on our team is Ciara, Amanda, Wendy, Lynne and our Coordinator Catherine. This is the second year of our three year plan which has been ratified by our Board of Governors. The Language and Literacy team meets once a month to monitor Literacy progress and discuss our annual targets.
WBD Quiz 2020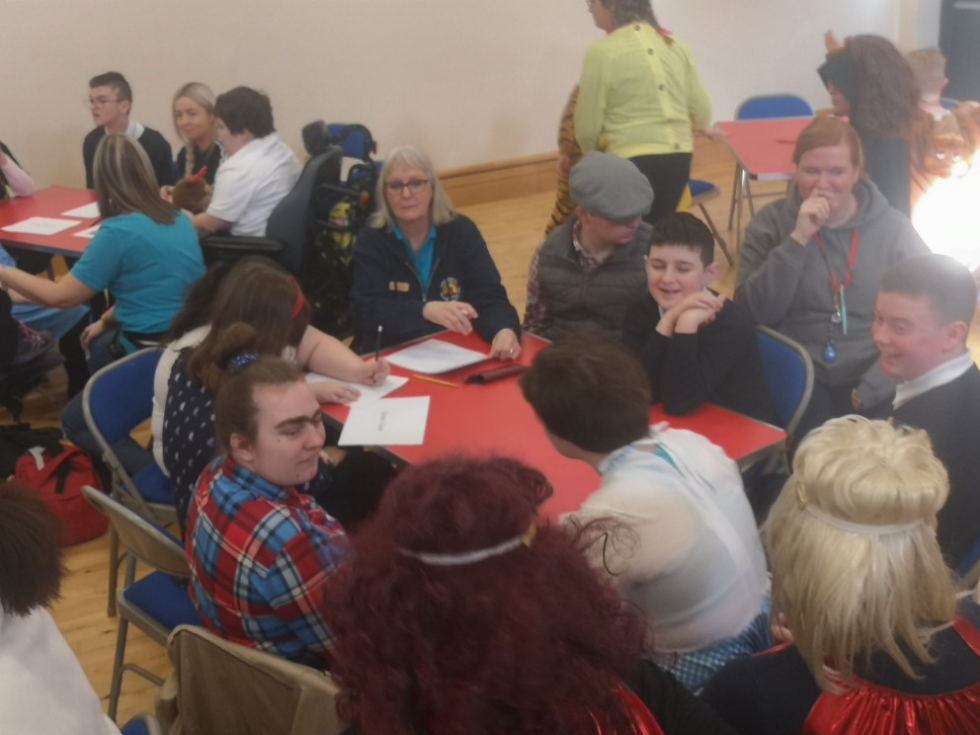 WBD was celebrated in school with fancy dress and our senior pupils in school took part in our annual WBD Quiz. There was lots of competition between the teams and a great atmosphere throughout.
World Book Day 2020: Home- School Link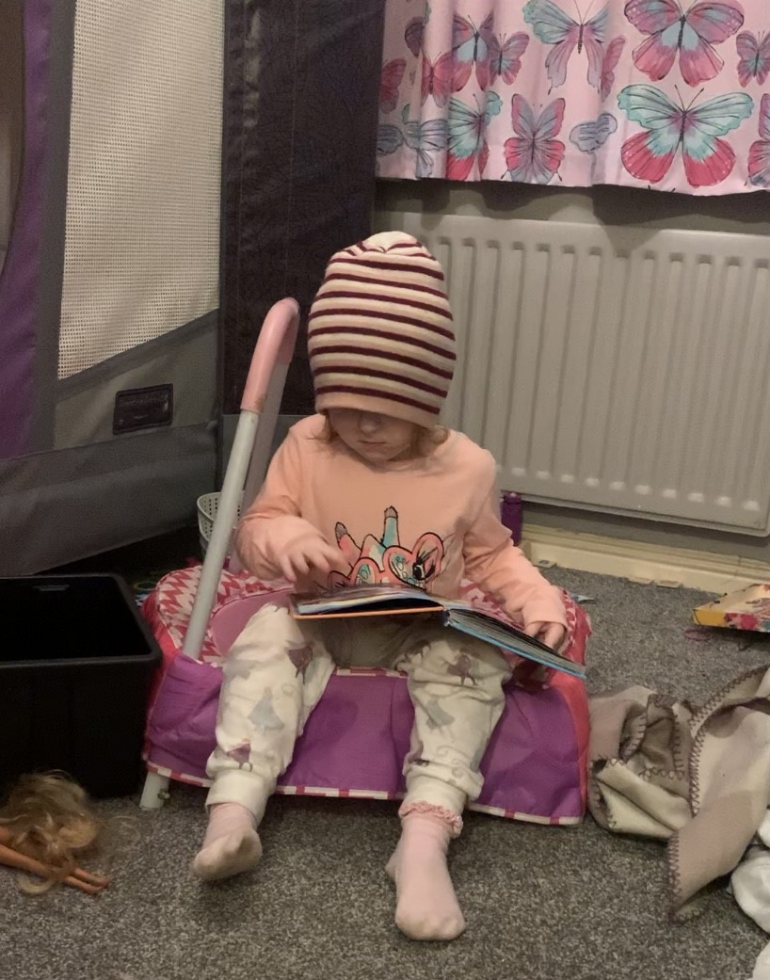 Home and school work closely together to foster a love of reading. Here are some pictures of our children reading at home. Well done to all the parents who promote reading at home regularly and a big thank you for helping us to celebrate World Book Day 2020 in school.
Big Bedtime Read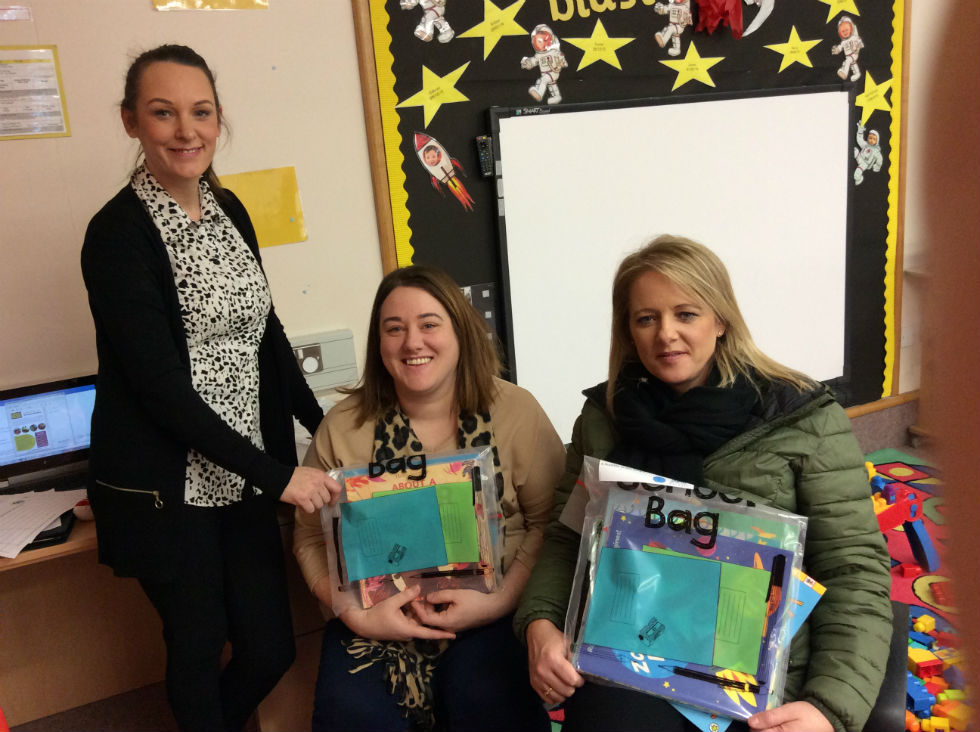 Our Nursery teacher, Deirdre Coyle, introduced our parents to the Big Bedtime Read project which started in February 2020. Our Nursery children received new books each week which they read at home with their parents and guardians.
Although these pupils are no longer at school due to the Coronavirus, they are still continuing to read at home. Well done to all the mummys and daddys who are promoting reading at home and fostering a love of books and stories. Keep up this hard work- Deirdre and Knockavoe's Literacy Team are so proud of you all! :)
End of Term 1 Writing Task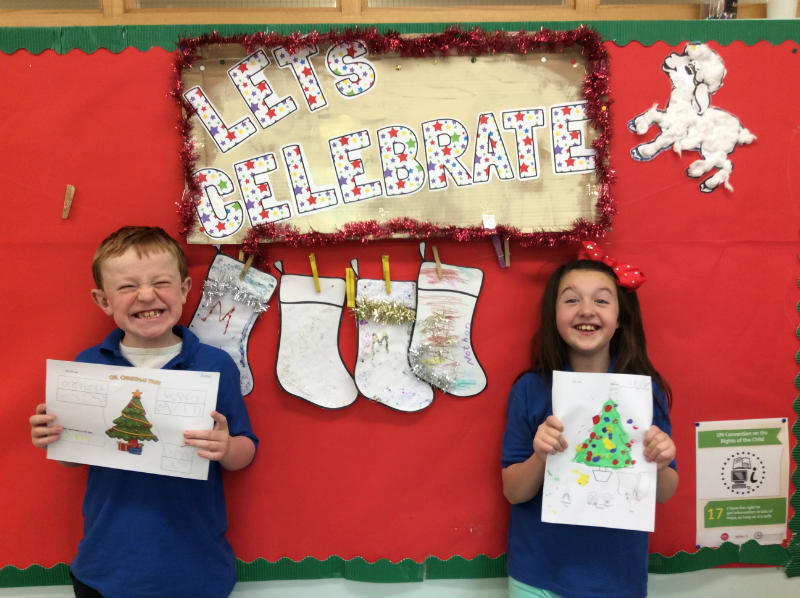 Knockavoe School 10 Melmount Gardens, Strabane BT82 9EB | Phone:028 7188 3319

WEBSITE BY: SCHOOLWEBDESIGN.NET | Login